As one of the largest and most well respected umbrella companies in the industry
...
... Parasol

is a name

you can trust.
Established in 2000, Parasol are part of the wider Caroola Group which is the largest contractor accountancy group in the UK, boasting multiple UK office locations and over 550 head office staff.
We rank in the Sunday Times Grant Thornton Top Track 250 league table, which recognises private mid-market growth companies with the biggest sales.
Since our inception, we've managed payments and accounts for over 100,000 contractors and built long-standing relationships with 3,000 recruitment companies (and counting).


At Parasol, nothing is more important to us than delivering best in class support to our partners and contractors. That's what sets us apart from other umbrella providers and one that makes us the employer of choice in the contracting world.
In the agency world, we are unrivalled. We have operated within the recruitment industry for 20 years and in that time amassed over 3,000 agencies that we work with. We recognise that we dominate the agency space with our market-leading partner support proposition followed by our best-in-class operational delivery.
Our dedicated partner support team work in partnership with leading recruitment companies like Hays, Search, Venn and Reed ensuring their contractors are supported throughout their assignment and can make the most of their income.
In addition to the day-to-day support we offer, our market-leading employment solution for contractors includes:
Excellent

take home pay

Comprehensive

insurance cover

Access to expert

wealth
management support
Access to our

cutting-edge


employee portal
Great benefits and

employee perks
Simply put, we're best placed to look after your contractors' needs. Every contractor who joins us is offered full employment rights, they're paid on time (every time) and their tax burdens are taken care of.

At Parasol, we understand that you need an umbrella company that offers unrivalled support, provides the best advice, and keeps you fully compliant
Our standard joining process is designed to be straight forward ensuring minimal disruption.
via the phone or through Parasol's online form.
Our specialist Sales team will explain
our process and ensure all information is accurate.
and agency/client details.
Don't worry about onboarding information,
we will take care of it all.
The assignment schedule and contract of employment
will be sent to you to accept.
You are now fully employed

Compliant.
Secure.
Trusted.
Gold standard protection with Parasol. As a founding member of the FCSA, we put compliance at the heart of everything we do. Be safe in the knowledge your tax will be paid correctly and on time, keeping you on the right side of HMRC.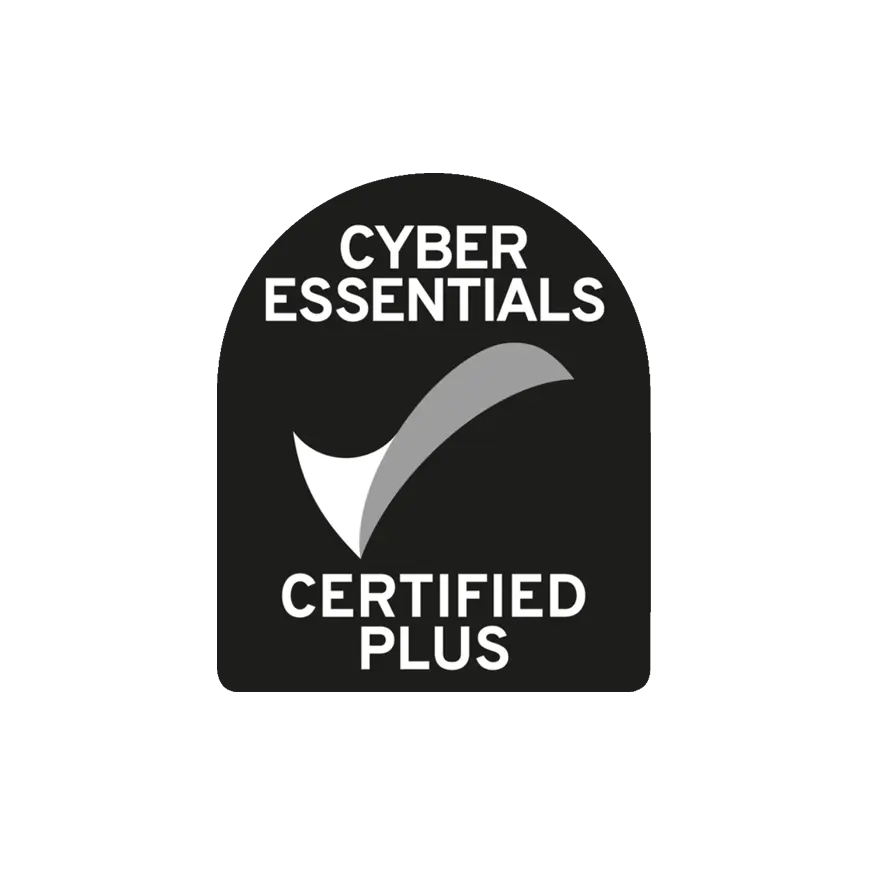 With Cyber Essentials PLUS, your data is protected by the best-in-class security safeguards. Developed and operated by the National Cyber Security Centre (NCSC), it is one of the best steps we can take to secure your data.
Want to know you'll be given a top-tiered service? Don't just take our word for it, take a look at our Trustpilot score. We have a 4.6* rating out of 5, with over 3,800 reviews (and counting!). Our employees trust that we'll give them great service.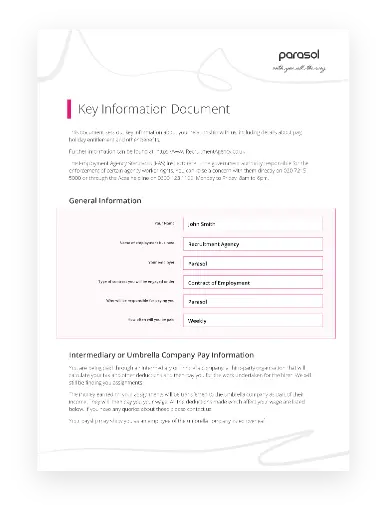 Key Information Document
Parasol is committed to transparency. To best support our recruitment partners through legislative change, we have developed an online Key Information Document. The free, easy to use tool allows you to create a compliant KID complete with pay illustration in seconds. It allows you to save significant time and reduce your administration burden. Your contractors receive vital information about their employment relationship and pay during the onboarding process.
Business Impact Tool
Our IR35 Business Impact Tool has been developed through extensive research. The tool gives complete visibility of the different options available for contracts assessed as inside IR35. It can calculate the future annualised costs and the impact of the contractor's net income. This allows all parties to work collaboratively in establishing a cost effective and compliant IR35 strategy which works for everyone.
So,
what

does Parasol provide?
We offer a simple payroll solution to temporary workers, budding contractors, and roles for workers inside IR35.
We'll handle your HMRC administration, giving you the support and benefits you need to thrive in your career.
From managing payroll to filing tax returns, Caroola Accountancy is here to help the nations self-employed.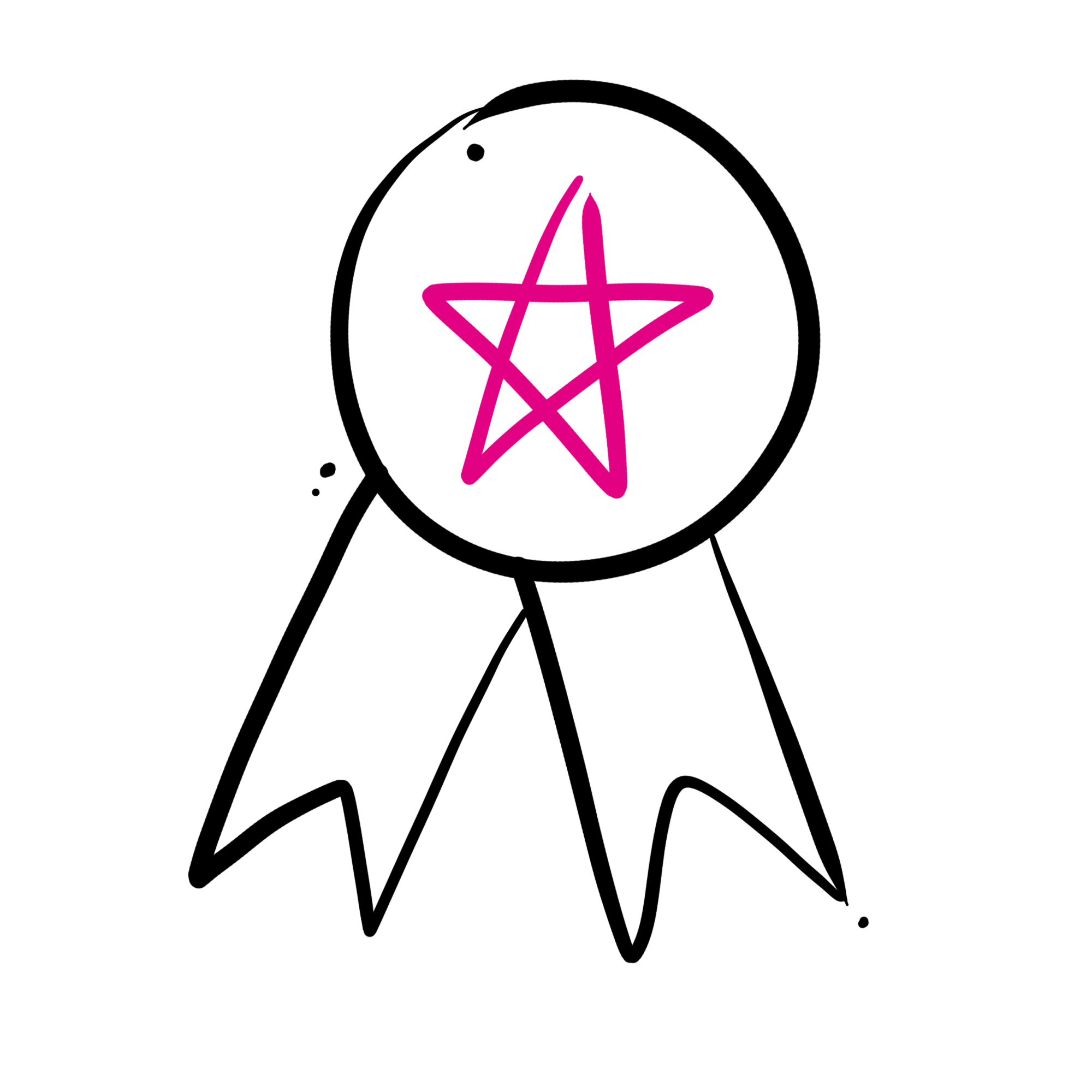 We've partnered with industry-leading experts, to make sure you get the most out of working with Parasol.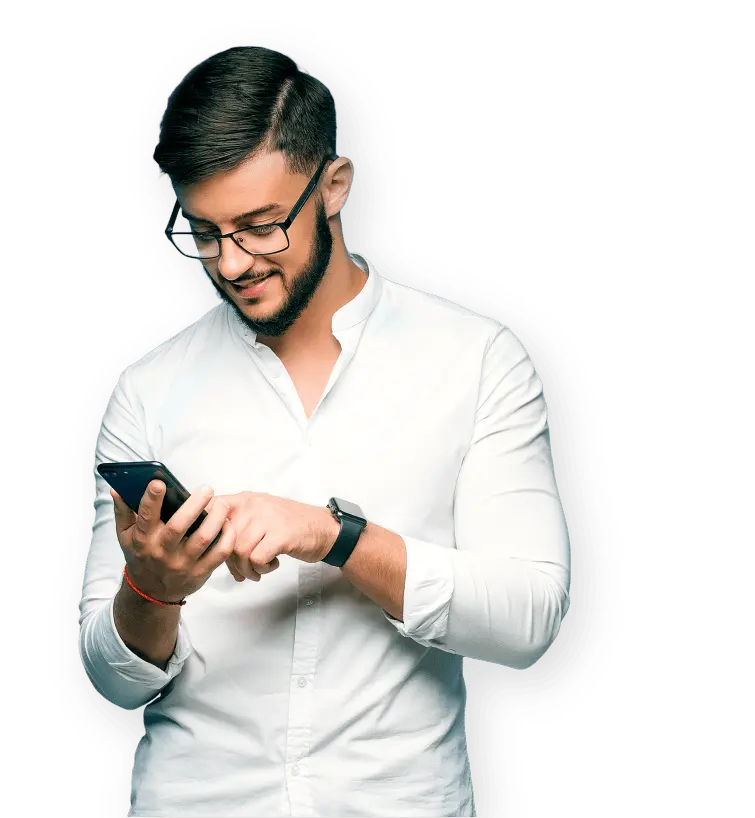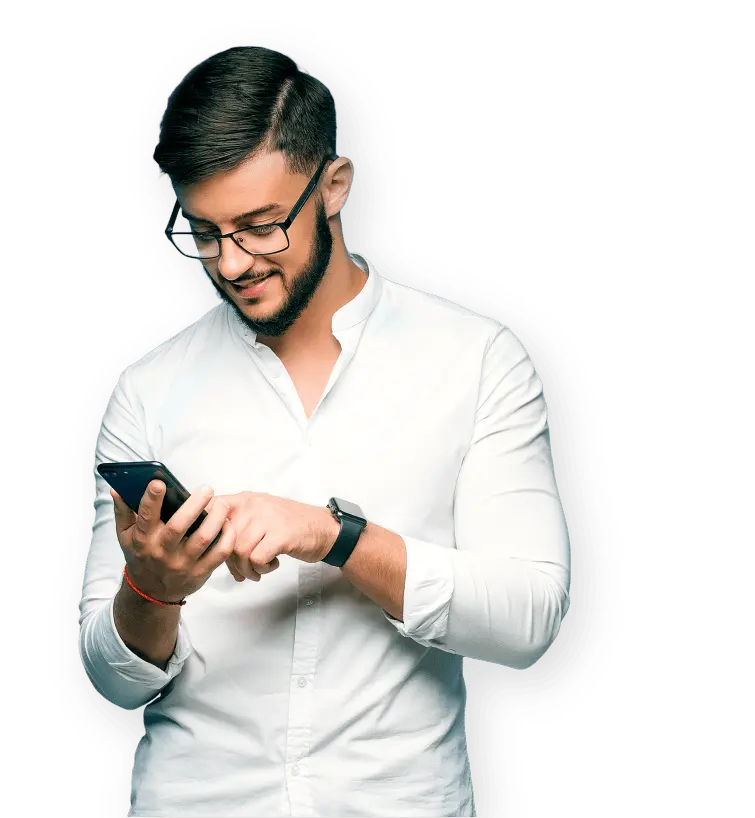 Interested in finding out more? Speak with our expert Sales Team to see how we can work together.
Here's how you can get in touch...