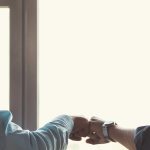 Receive £100 every time you refer a friend to Parasol
February 23, 2023

Spring Budget 2023: Key Points
March 15, 2023
Many try working via an umbrella company as their first step in self-employment, as it offers the simplicity of employment combined with the flexibility of independent working. 
Of course, umbrella companies are businesses too, and make money by receiving a margin from the overall cost of the assignment. Compliant umbrella companies don't directly charge fees for providing their services, though. They make their money through this margin. In this article, we explain what an umbrella company is and how it works, as well as how much umbrella companies charge.
Introduction to umbrella companies
In short, umbrella companies employ workers, providing contractual employment and statutory benefits. This gives these workers the same legal protections as permanent employees and the flexibility of self-employment. Trusted umbrellas also ensure tax compliance by deducting the appropriate taxes from each worker's assignment rate.
In return for providing this service, umbrellas receive a margin. The size of the margin depends on the umbrella company's pricing structure – it might be set at a fixed rate at fixed intervals – weekly or monthly – or as a percentage of your assignment rate. 
How are you paid through an umbrella company?
As an umbrella company worker, you're a payrolled employee of the umbrella company, so you're paid and taxed via PAYE.  When you receive your payslip for the work period, you'll see your taxable gross pay, along with income tax and national insurance deductions, pension contributions and, if relevant, student loan repayments.
Parental rights and pension contributions
As employers, umbrella companies are legally obligated to provide statutory benefits to their employees. You're entitled to annual leave, holiday pay, and parental leave and pay. You'll also be enrolled in a pension scheme (at Parasol, we can make pension payments to your nominated pension provider). 
How much do Umbrella companies charge?
Exactly how much the umbrella company receives will vary. For example, a company with lower weekly or monthly fees might charge you a joining or leaving fee. Always do your research to understand what it will cost you.
How does Parasol collect their fees?
Before you're paid by an umbrella company, they'll get your assignment fee from the recruitment agency (or other 'work seeker' for whom you carry out an assignment). Once the umbrella receives this, they make your PAYE deductions. At the same time, the umbrella company will deduct its margin. All this information is included on your payslip, so you'll always have a record of how much your umbrella company charges.
What expenses are covered?
What you're allowed to claim is determined by HMRC, so any allowable expenses that you incur while on an assignment, should be the same regardless of which umbrella company you choose or how much they charge.
Are there any hidden fees?
There shouldn't be. Compliant umbrella companies should be transparent about the costs associated with using their services. 
In summary, an umbrella company provides contractual employment and statutory benefits to independent workers in exchange for a margin of the overall cost of the assignment. How much umbrella companies charge depends on the fee structure they use, and the fee an umbrella company charges for its services will be listed as a deduction on your payslip.
At Parasol, we're proud to offer trusted and compliant umbrella solutions at competitive rates. To find out more about our services, please request a callback and one of our friendly experts will be in touch.