The IR35 CEST tool from HMRC – is it any good?
February 22, 2023

How much do umbrella companies charge?
March 10, 2023
Our new Refer a Friend programme is simple, straightforward and earns you £100 for each person you recommend us to from your network of friends, colleagues and professional connections.
Getting started couldn't be easier, and getting set up only takes a few minutes. From there, referring a friend is easy. Here, we explain each step of the process so you can start claiming your referral payments immediately.
Signing up
First, head to our Refer a Friend page. Then, just click on any of the 'Refer now' buttons.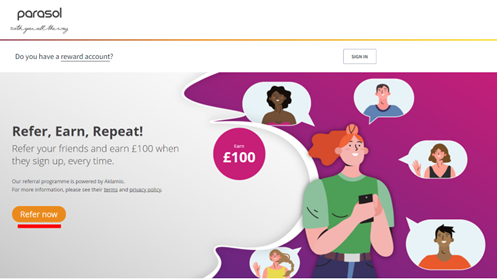 You'll be asked to enter your email address, which will generate a unique referral link. You'll also receive a confirmation email from Aklamio on our behalf, so go to the inbox of the email address you provided (and the junk or spam folder, just in case) and open the email.
From here, simply click 'Confirm your referral account now'. This will take you to our referral dashboard, where you can set a password and finish creating your account.
When you've done this, sign in using the details you created the account with.
Start referring!
Now you're ready to start referring. You can copy and paste your referral link and send it to whoever you want, however you want – by email, text or WhatsApp.
Alternatively, you can click the share buttons below your link and choose from email, social media, or you can generate a QR code to share your referral link. It really is that easy. There's no limit to the number of referrals you can make, and you can earn £100 for each one that joins us. So what are you waiting for?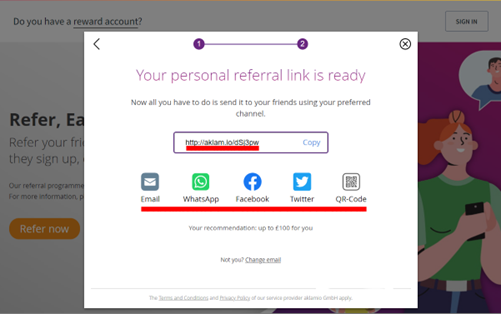 Claim your referral payments
Once you've started referring your friends and colleagues, you can sign in and track their progress in your referral dashboard anytime. You'll also get emails from Aklamio on our behalf about the progress of your referrals, so keep an eye on your inbox, too. You can see your clicks, referrals in progress (called 'Transactions' on the dashboard) and your referral payments earned.
Once your referrals have joined and they've been on assignment with Parasol for a minimum of 12 weeks, you'll then get your referral payment. To cash out your earnings, simply navigate to the 'Balance' tab of your account. You can choose to have your referral payments paid into your business or personal bank account – and payment will be with you in 3-5 working days.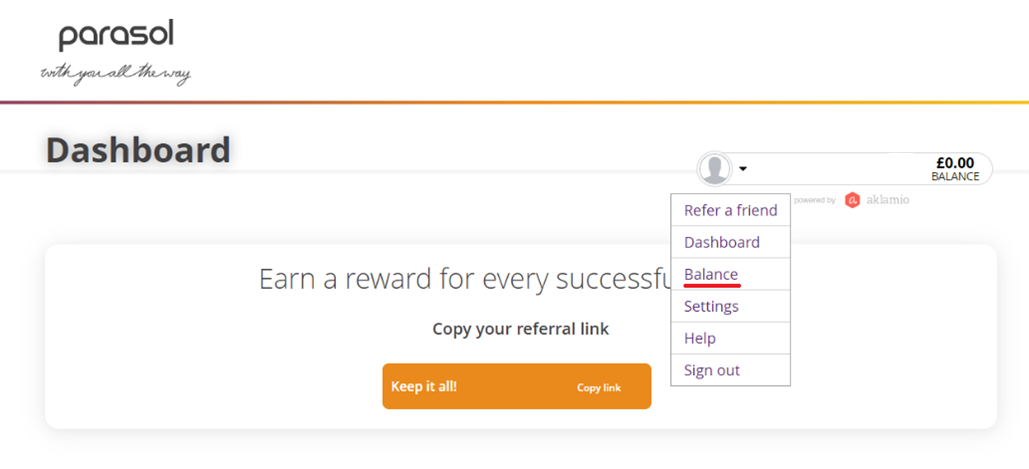 Our referral programme is powered by Aklamio. For more information on how Aklamio handles your personal data, you can read their terms and conditions and privacy policy.